The Bloombex Options Scam Review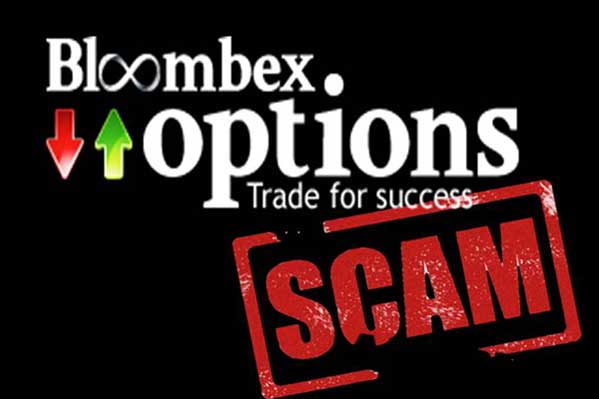 Our newest Bloombex Options review takes a look at this relatively little-known binary options broker once again to find out if they are still competitive with the best in this fiercely competitive industry. Most of the time we only review brokers which have either distinguished themselves in some way, or have at least some level of popularity. Bloombex has remained basically "under the radar" up to now though. But when we accidentally came across their website while browsing brokers, it caught our interest with its polished look. Upon taking a closer look, we decided that we would like to open up an account to review this curious broker and see what they have to offer. So that is just what we did. We deposited $200 and traded on our Bloombex account for a bit under 30-days before closing it out to test their withdrawal procedure and timing.
---
(Update as of 3/15/2017: They are nothing but a Bloombex-Options scam now. They passed our review withdrawal test originally–though as mentioned in this review they did poorly overall anyway–but now they are withholding peoples withdrawals, delaying withdrawals for weeks or even months, and even simply not paying out at all in many cases. Bloombex Options has turned into a scam broker. Beware!)
---
Bloombex-Options Review General Info
Bloombex Website: http://www.bloombex-options.com/
Officially Launched: Late 2010
Accepts US Traders: No Longer
Minimum Deposit: $250
Minimum Trade Size: $20
Contract Types: High/Low, 60-Second Binary Options, Pair Options, One-Touch, Ladder Options, Long-Term Contracts, FX/CFDs, "Bloombex Follow"
Return Rates: Up To 85% Standard, 500% One-Touch, 10% OTM
Account Currency: USD, EUR, GBP, AUD
Deposit Bonus: 100%
Demo Account: No Bloombex-Options Demo Account
---
Bloombex-Options Trading Platform Review
As we mentioned in the opening of this Bloombex-options review, it is the overall look and feel of the Bloombex trading platform that first caught our attention and eventually prompted us to do this review. It is a very clean and simple design with a user-friendly navigation structure. We are generally fans of clean and simple but it is at least somewhat a matter of personal taste.
After opening an account and getting to know the platform better we found it to be similar in many ways to that of our old favorite broker (before they exited the US market and re-branded as "TR Binary Options"), Traderush. They are both based on the same root software, powered by SpotOption technology. Many of the most popular brokers use this technology but each customizes it to suit their own needs, and the needs of their clients. Apparently TR Binary Options and Bloombex see eye to eye on a lot of things. Although "TR Binary Options" does most all of them better. In fact, as far as the trading platform and features go Bloombex-Options really doesn't have anything unique to offer. And what they do offer is done better by other brokers offering the same things. Bloombex isn't entirely terrible in this area, just below average and with nothing particularly unique to offer in our opinion. They do have a great selection of assets and contract types though. A single strong point from a decidedly weak broker overall.
---
Bloombex Trading Platform Features & Highlights
100% Matching Bonus (Beware the bonus restrictions!!!)
Free Trading Signals Service For Clients
Asset Selection @ 100+
Large Variety of Contract Types
Double-Up and Roll-Over Trading Features
Platform Languages: English, French, German, Arabic, Russian, Turkish
Reliable and Glitch-Free Platform
Can Use PayPal For Deposit & Withdrawals
Very User-Friendly & Beginner-Friendly
Daily Market Analysis Section
Trading & Technical Analysis Tools
Mobile Trading Platform Apps for iOS and Android
---
Bloombex Review Video – Trading Platform Overview
---
Bloombex Options Review Conclusions & Rating
There is at least one thing which Bloombex does very well with, and that is their education center and strategy material. They offer a wider range of material than most brokers and have sections for beginners, intermediate, and even expert. This is Bloombex Options redeeming strength and the only thing which we could find where they did better than their peers. However, none of that matters if you can't withdraw your funds or profits, which appears to be the new standard operating procedure for bloombex-options. They are simply scamming a significant portion of their clients. Basically, if you actually make profits from your trading at bloombex, you won't get your money. Of course, as long as you simply lose all of your deposit this problem will never arise, but that is of little comfort obviously. In short, it is actually impossible to make a profit at bloombex because if you do, they will simply scam you out of it.
There really isn't that much more to say about this broker at this point other than Stay Far Away!!! As we said, they don't have all that much if anything in the way of originality, or even superior service. So basically you already know all about what they can offer already simply by knowing other binary options brokers in general. Add in the fact that they would appear to be an outright scam broker and there isn't much reason to go into much more detail. Just avoid this broker at all costs! We should mention before wrapping this up that when we made our contact when we tried to withdrawal our remaining $130 at the end of the 30-day review period it was decidedly unpleasant (though we did get our withdraw at this time, before they turned to full scammers mode). This contact was not pleasant or helpful because they were much too strong on the "sell" for me to cancel the withdrawal or even deposit more! This kind of "high-pressure" sales tactics is somewhat normal in this highly competitive industry but Bloombex takes it way too far, to the point of harassment almost. Do not give them your contact information or you will regret it.
---
Bloombex Options Review Rating = 3.5/10.0 =  Binary Bums!
---
Bloombex-Options Alternatives
BinaryMate Review" | "Best US Binary Options Brokers" | "Best 60-Second Binary Options Brokers

---
If you have any experiences with Bloombex we would definitely like to hear about it though! Please leave us a comment below or contact us with your very own Bloombex Options Review! Good, Bad, or downright Ugly! We and our readers want to hear about it! We rely heavily on visitor feedback for remaining current on broker performance after our reviews our completed. Thanks for stopping by and good luck in all your trading activities