When we review a binary options broker we look for certain qualities and platform features which we believe to be important when choosing which broker to trust your hard-earned money with. However we all have different wants and needs that suit our particular style as traders and no single broker can be the right choice for all of us. Each one of the following categories will be of differing importance to each person but are all certainly important no matter what your personal preferences. These will be the general criteria by which all our binary options reviews are evaluated and the brokers rated and ranked.
Binary Options Broker Reviews Evaluation Criteria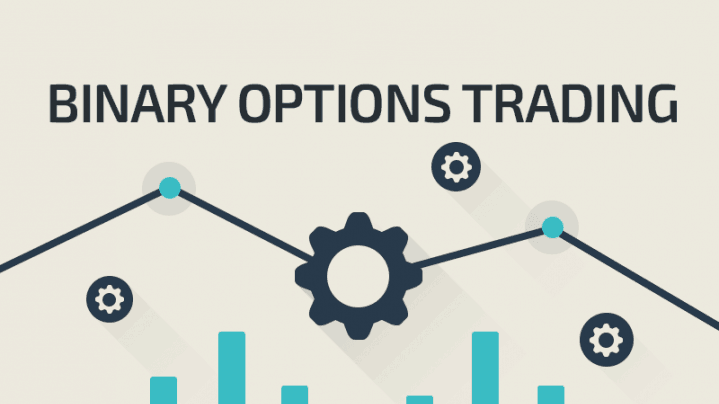 Platform Usability & Trading Features
Considering that one of the biggest selling points for binary options is their simplicity and ease-of-use it is clearly an important factor when choosing a broker to trade with. While binary options trading is inherently simpler and easier to learn than other forms of financial markets speculation some brokers do a better job than others in simplifying the process as much as possible. We will always be looking at this factor and looking for the brokers who do the best job of simplifying their navigation structures and trading platforms without compromising functionality.
In addition to usability/ease-of-use of a broker's website and trading platform one of the other most important factors when looking at a broker is the trading features and analysis tools offered. However, some people actually prefer a "bare bones" clean and simple platform with binary options because they generally use off-site software for their charting and analysis work (which we recommend everyone does). Nevertheless it can still be nice to have at least some basic features and tools on the broker's site itself. Especially for trading 60-second options.
Trading Contract Types & Underlying Asset Selection
The selection of contract types and underlying assets on which to trade is obviously one of the single most important ranking factors we consider when doing any of our binary options reviews. The more variety a broker offers the more potentially profitable trades come up over the course of the day. It also allows you to be pickier about the trades that you will enter into. This category will have one of the largest weights in our broker ranking criteria.
Reliability & Customer Service
We personally consider a broker's reputation for reliability/trustworthiness and customer service to be of the utmost importance in this lightly-regulated industry. We always recommend sticking with brokers who have an established reputation for reliability and great customer service. This is not to say that newer brokers who don't have an established reputation cannot be good brokers but why take chances when there are so many great brokers out there who do have established reputations for trustworthiness and excellent customer service.
Payouts/Return-Rates Offered – Maximum & Averages
Another important factor which we look at when evaluating a broker is the return-rates which they offer. Because of the highly competitive nature of this market most of the top binary options brokers in the business offer comparable average and top return-rates. Comparable, but not equal. And some even offer high maximum returns, but a closer look reveals that the actual average returns received are much lower. For this reason it is important to look beyond just the advertised maximum return rates. We do just that for every broker we review here. Misleading advertising doesn't get by us, so it won't get by you either!
Country Availability And Languages Supported
And last (and probably least) is the broker's global availability — including in the US — as well as the number of languages they support on their website and trading platform, and for customer service help. This category isn't necessarily a very important rankings factor but it does help us determine which group to place a broker in (i.e. "Top 5 Brokers Not Accepting US" etc.) and it does have some effect on accessibility/customer service rankings. And certainly it can be an important category when the broker you might prefer won't accept traders from your country! Always a bummer. Being US-based traders ourselves we know all about that.
Concluding Remarks About Our Binary Options Reviews
The above detailed rankings factors are definitely not the only factors we consider when evaluating a broker but they are the ones which we consider to be among the most important. However, we also look at bonuses offered, educational resources available, and many other smaller or not easily categorized factors which contribute to a broker's overall rankings. We look at the whole picture in other words. We know that no single broker is right for everyone so we try to include as much information as we can on each broker so that readers can easily find the one which best suits their personal needs.
Traderush Review | Stockpair Review | Redwood Options Review | GOptions Review | Boss Capital Review
Opteck Review | 99Binary Review | Banc de Binary Review | Anyoption Review | 24Option Review