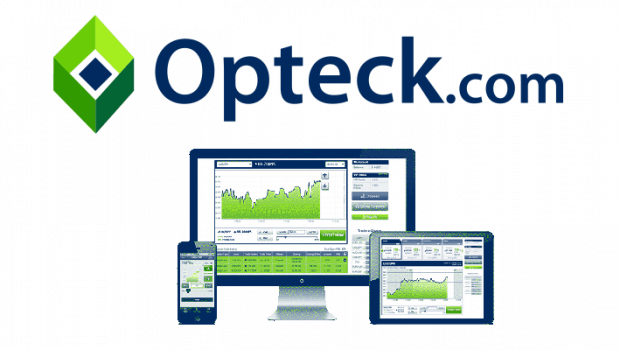 Opteck is a broker that was once quite popular with US-based binary options traders. They had (and still have for that matter) a clean and simple trading platform that was beginner-friendly and they were able to attract a decent following. For awhile anyway. But that was before they started being plagued by frequent, public customer complaints, and then the dropping US clients altogether. Unfortunately, Opteck no longer even accepts US traders. But all this took place more than a year ago by this point, so how are they doing these days? Are they Bosses or Bums? That's what we set out to find out in the full Opteck review which follows.
WE DO NOT RECOMMEND YOU PLACE ANY TRUST IN THIS "Company".
They turned to scamming as business declined due to poor management from the beginning. Stay Away Folks!
Opteck Review Basic Information
Website Home: http://www.opteck.com/
First Launched: 2011
Accepts US: No – Quite Limited Number Countries They Will Accept From
Account Currency: USD, GBP, EUR, JPY
Opteck Minimum Deposit: $200
Opteck Deposit Bonus: Yes – Up To 50%
Platform Technology: Proprietary by Opteck, Mobile: by Opere Futuros
Opteck Demo Account: Yes – For Depositors Only Though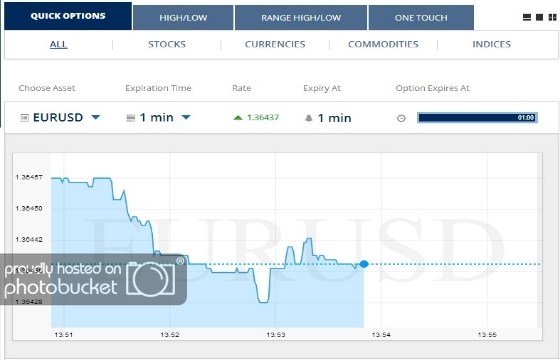 Review of Opteck Trading Platform and Features
When we last reviewed Opteck (over one year ago) they had only two contract types to offer. They had the standard high/low option, of course, and the daily one-touch options. They have since that time doubled their offering,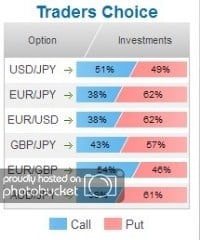 adding "quick options" and range options to the previously weak lineup. This has put them in a much more competitive position. On the right here you can also see their "Traders Choice" feature which is always sitting just on the right hand side of your page anywhere on the Opteck site where trading is available. It's nice because it shows a collection of the most popularly traded assets at the same time instead of having to cycle through individual charts to see sentiment.
The Opteck platform has always been focused on ease-of-use and nothing has changed in that department despite the changes (mostly improvements) and additions to the platform. Even the range options are simplified and easy to trade on the Opteck platform. So they do have this strength at least. They are very beginner-friendly.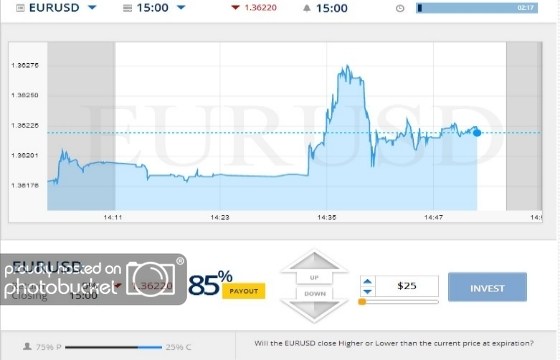 ******** Register Your Free Opteck Account To Claim Your Bonus ********
The availability of the more rarely seen Range options was definitely a plus of our Opteck review period. A much-needed plus. These options offer returns which are frequently 100%+, an in some cases even much higher. They certainly can be profitable instruments when traded correctly and Opteck does do their best to make that as easy as possible for you. They also offer their one-touch options as a daily, not weekly option. This means that they can be traded whenever markets are open, but then there is no weekend trading of weekly one-touch options. That could definitely be a drawback for some traders who like their weekend trading in one-touch contracts.
Platform and Service Overview and Features
Very Beginner-Friendly & Easy-To-Use Platform
Payouts From 65-85% on Standard High/Low
Payouts From 100-350% on One-Touch and Range Options
Up To 15% Refund Rate on OTM Trades
Minimum Trade Size: $25 (one of the higher minimums in the industry)
New 30-Second, 60-Second,…, on up to 30 minute "Quick Options"
A Selection of 70+ Assets To Choose From
9 Major Languages Supported
Demo Account Available For Depositors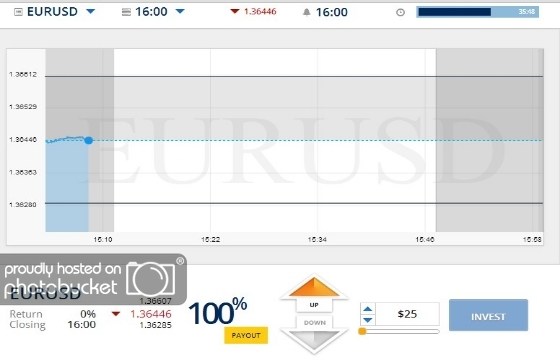 That is pretty much it for the features and highlight of this platform. Opteck simply doesn't have a lot of "bells and whistles" to its service. It is a bare bones platform and it is meant to be that way. They do, however, have one more area where they stand out from the crowd in a favorable light. And that area would be in the education and strategy material department. Opteck actually does very well here. Which probably shouldn't really be surprising considering their focus on the beginner binary options trader. Nevertheless, we were a little surprised at the quantity and quality of the material they have available. Not the best out there in this category, but at least among the best.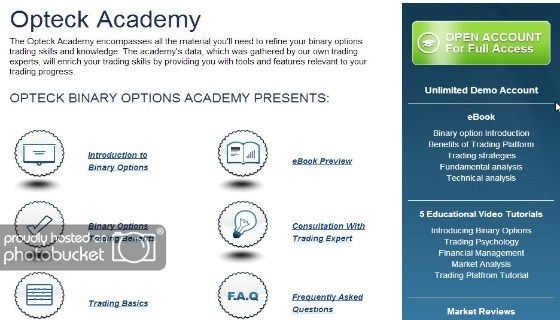 ******** Register Your Free Opteck Account To Claim Your Bonus ********
As you can see in the image above they really have quite a bit to offer, especially for newer traders. Most of the material that they offer is fairly basic in nature but their trading expert consultations can help you formulate strategies from basic to highly advanced, depending on your needs and experience level. So even traders who consider themselves knowledgeable and experienced in binary options trading can benefit from the services offered by Opteck.
Opteck Review Video Overview
Opteck Customer Service and Reputation Review
First of all, we have had some negative experiences with Opteck's customer service in the past, but they seem to have cleaned up their act a bit in this respect. So we have heard. The customer feedback which we receive here and which is posted elsewhere has definitely improved in the last year. That is the good news. The bad news is that while there has been improvement, this is still a broker that gets far too much negative attention. And we still receive Opteck complaints from their customers about overly aggressive/pushy reps, and an unwillingness to process withdrawals in a timely manner. Those are not the characteristics of a top binary options broker. However, we should point out that not everyone seems to have these issues. We report, you decide (please don't sue us CNN).
When you add it all up, we get a broker that just does not quite make the Bosses high standards cut. There are too many disadvantages and not enough strengths. There are just plain better choices out there in this highly competitive market. So why settle for anything less than excellence when you don't have to?
Which brings us to an overall Opteck Review Rating = 3.9/5 Stars = Average Binary Bosses
As always, if you have any personal experience with Opteck that you would be willing to share with the community then we would love to hear about it. Please feel free to comment below or contact us. Trade smart and be lucky!