Banc de Binary was probably the first binary options broker to really explode in growth back when these options were still new to the retail trading market. They were able to successfully market themselves as a more serious and professional choice for traders looking to enter this exciting new trading niche. Banc de Binary pretty much dominated the market there for a while even. But eventually their popularity started to fall off quite sharply, and they have never really recovered fully from that. So what happened that was bad enough to so severely damage what was the largest name in the business at the time? That is one of the questions which we set out to answer in the following Banc de Binary review.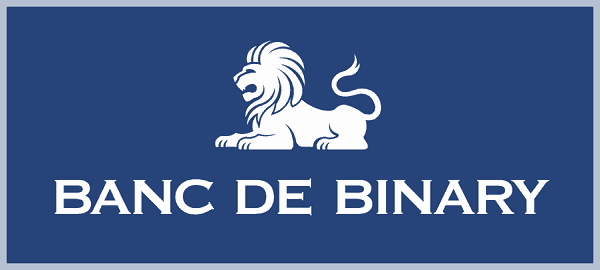 Banc de Binary Review Basic Information
Official Website: http://www.bbinary.com/
Officially Launched: Early 2009
Account Currencies: USD, EUR, GBP
Minimum Deposit: $250
Mobile Platform: Yes
Demo Account: Yes – For Depositing Customers Only
Accepts US Clients: No – No US or Israel
Deposit Bonus: Yes – Up To 100%
BDB Review Rating: 4.25/5 Stars – Above Average
Read On For Our Full Review Of Banc de Binary…
The Banc de Binary trading platform certainly does have a clean, polished and professional look to it so they have that going for them anyway. But does their actual service and trade execution live up to this carefully crafted image? Or are fancy looks and a slick marketing campaign disguising a flawed broker? The answer, not surprisingly, isn't quite so black and white as all that. After all, they have managed to remain one of the larger brokers (by client base) right up to this day so they must be doing something right. And indeed, they do in fact get some stuff right.
The Banc de Binary platform does actually have more to offer than just a pretty face, so to speak. That clean look translates into a fairly intuitive, easy to navigate system that makes jumping between assets and contract types a snap, for one thing. For another they do operate an outstanding VIP program. For those who can afford to deposit $50k+ anyway. And in fact Banc de Binary does seem to try to cater more to the affluent crowd than the average trader. But only to a certain degree and BDB is more than happy to accept traders of any means. The last main thing that they do fairly well with is trading variety. Between underlying asset selection and the great contract variety you end up with quite a wide range of potential trades to choose from at any given time. More choices generally means more potential profit opportunities so that's always a good thing.
BDB Trading Platform Information & Highlights
100+ Underlying Assets To Choose From
6 Contract Types: High/Low, One-Touch, 60-Second, Builder, Pairs and Ladder Binary Options
Popular SpotOption Platform Technology
70%-91% Returns Standard, Up To 500%+ For Weekly One-Touch
Offers 0-10% Refund Rates On OTM (Out of The Money) Trades
Low Bonus Trade Volume Requirements @ 20x
Minimum Trade Sizes: $1 60-Second, $10 Standard
Maximum Position Size: $8,000
Some Good Education Videos and Material + Dedicated Account Manager
Languages Supported: English, German, Arabic, Spanish, French, Urdu, Greek, Italian, Portuguese
Banc de Binary Video Overview From FXEmpire
Before moving on to customer service and our overall conclusions we should probably at least briefly explain "Ladder" options since Banc de Binary is one of only a very few brokers who offer them, and most will have never even heard of them. Ladder options can be somewhat complicated compared to the standard high/low binary options that everyone knows and should probably be avoided or used sparingly by novice traders. Technically, Ladder options are not even "binary" options because there is more than two outcomes. Which is where the name comes from. Ladder options pay out different rates at different levels. For instance with a Ladder Call option it might pay out 30% at price 1, 45% at price 2, and 75% at price 3. And 0% if it fails to reach at least that first price level (or first step up the Ladder). So they are somewhat like One-Touch options but with multiple points to "Touch" and therefore not nearly as risky (and therefore with lower payouts).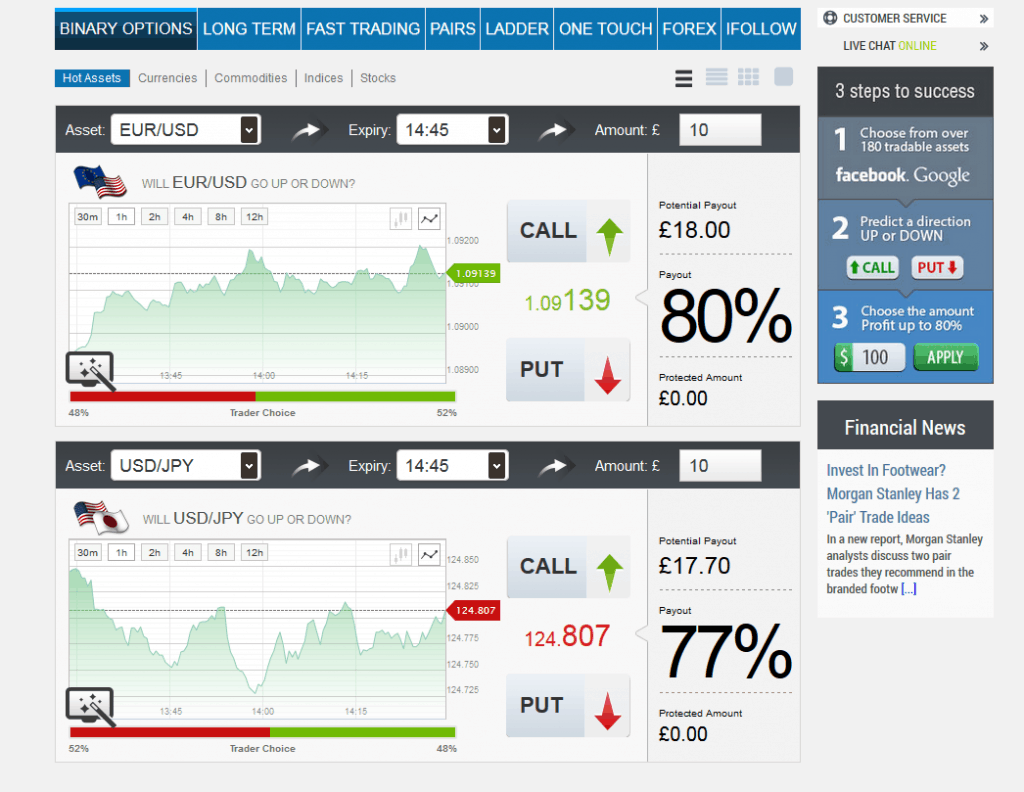 Banc de Binary Customer Service & Reliability Review
Unfortunately, this is where Banc de Binary lost the great majority of their review points, severely lowering their overall rating score. We do, however, want to point out that we have never personally had a negative experience with BDB's customer service reps or the company as a whole. Our concerns are based solely on the customer feedback which we have received over the last two years and the far too numerous complaints against them which can be found elsewhere with some research. Including US and other regulatory agency complaints. The evidence is pretty compelling for us. We're not just talking a few scattered complaints by disgruntled former clients, which happens to even the best of brokers. In Banc de Binary's case we are talking hundreds of public complaints. You have to figure that they can't all be wrong. We just can't give them a very good reliability score with a record like this hanging over them.
Support Languages: English, German, Arabic, Spanish, French, Urdu, Greek, Italian, Portuguese
Support Channels: Live Chat, Phone, Email
Customer Service Hours: 24 Hrs/Day 5 Days/Week
Overall Service & Reliability Rating: 2.75/5 Stars – Definitely Bums
Concluding Remarks On The Banc de Binary Service
It is quite unfortunate in our view that a broker with so much potential has so miserably failed to live up to that potential. And that is why they so decisively lost their leading position in the industry. And more importantly, why they won't get it back. Banc de Binary has a lot to bring to the table in some ways but as long as they appear not to value their customers they won't be high on many people's lists. For all the reasons outlined in this review we obviously cannot recommend that visitors use Banc de Binary for their binary options trading. We do not say or even think that there is a Banc de Binary scam but we DO say that they are simply not reliable enough to be trusted with our hard-earned money. There are better choices out there with great reputations and solid trading platforms. Why accept anything less? That's the B.O. Trading Bosses view and we're sticking to it for now. we can always hope for improvement though.
Banc de Binary Review Rating = 4.0/5 Stars = Above Average – Not Bosses or Bums
Please leave us a comment or contact us if you have experience with BDB you want to share!